As a traveller you won't be able to to sign up by yourself. The manager have to add/invite you to join. But don't worry! Once the manager of your company add you in corporatefigame.com, in a few easy steps you will be ready to book your flight tickets, hotel rooms and cars.
Step 1
When a manager adds a traveller in our tool, a confirmation/invitation email will be sent to the traveller to activate his/her account, and access his/her profile.

Step 2
In this email you can see who invited you to join corporatefigame.com and a link that will redirect you to the activation page.

Step 3
In activation page you must set your own personal password and click "Confirmation" button. This will be the password you will use with your personal email to login corporatefigame.com.
Step 4
Now all you have to do is to login corporatefigame.com using your credentials (email and password).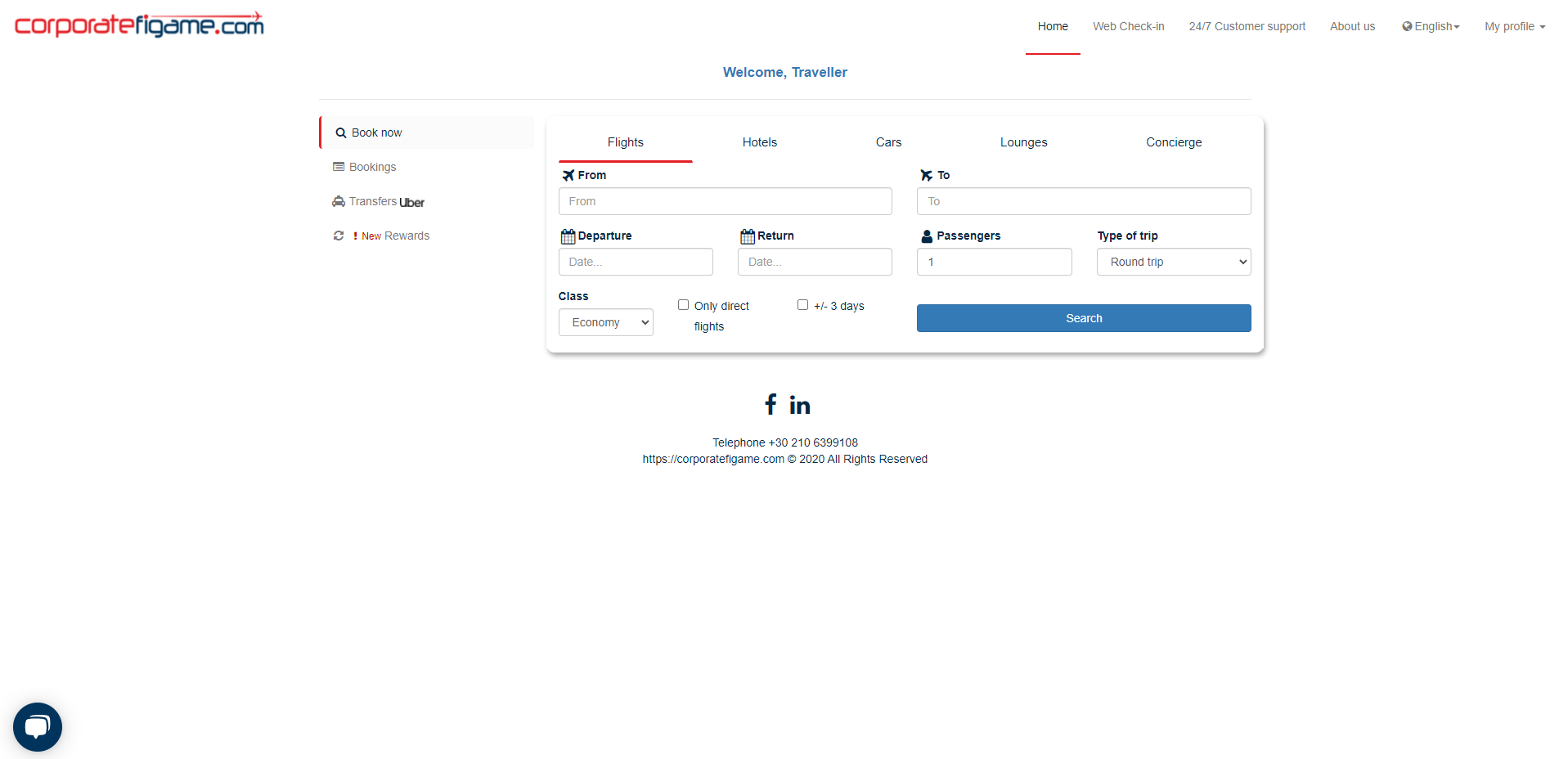 And that's it! Now you are ready.
Important!
As a traveller you won't have access to all of corporatefigame's services. Some of them are only accessible from the manager's profile. But more on that on a different guide!