On this guide we will show you how to edit your profile, quick and easy on corporatefigame.com!
You got a new miles card, or you got a new passport, even if you forgot to add this information on your registration, there are no worries. In corporatefigame.com you can edit your profile at any time.
Editing your profile is the same for either you are a manager or a traveller.
Access your profile settings
From your dashboard go on the upper right corner and click "My profile" and then again "My profile" option from the drop down menu. This will lead you to the "Edit Profile" page.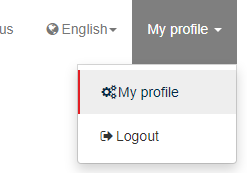 Edit your profile
In this page, as you can see, you can edi your personal information. Be sure to fill the correct information as shown on your official documents!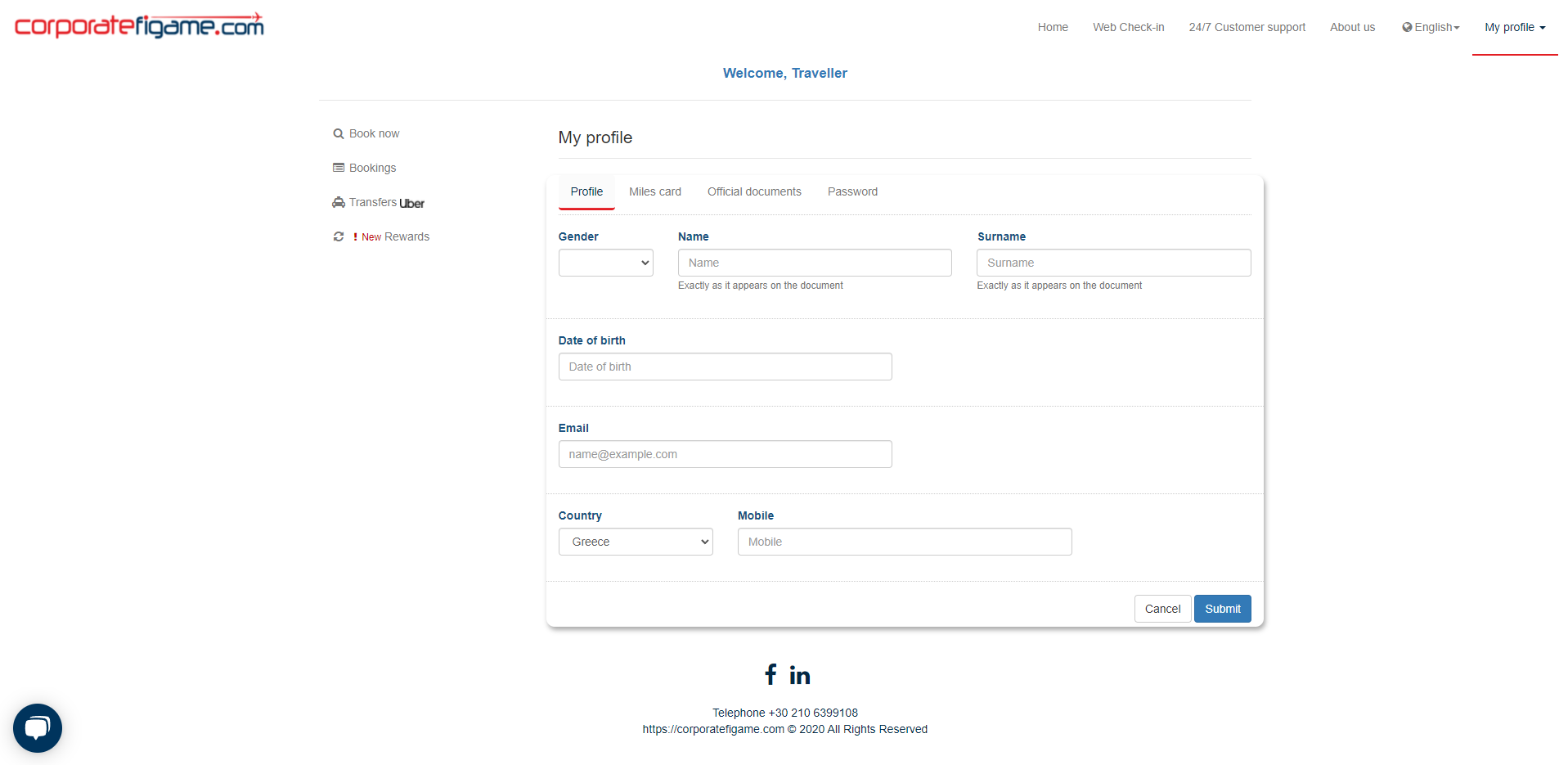 Every change you make, be sure to hit the "Submit" button at the down right corner to save those changes, otherwise everything will stay the same.
Add a miles card
On the next tab, marked as "Miles card", you will be able to add your miles card.
Submit your changes and well done you just added your miles card.
Add an official documents
Our tool can save your official documents such as:
Passport
Alien resident card
Pemanent resident card
Refugee travel document
Military
Naturalization certificate
Border crossing card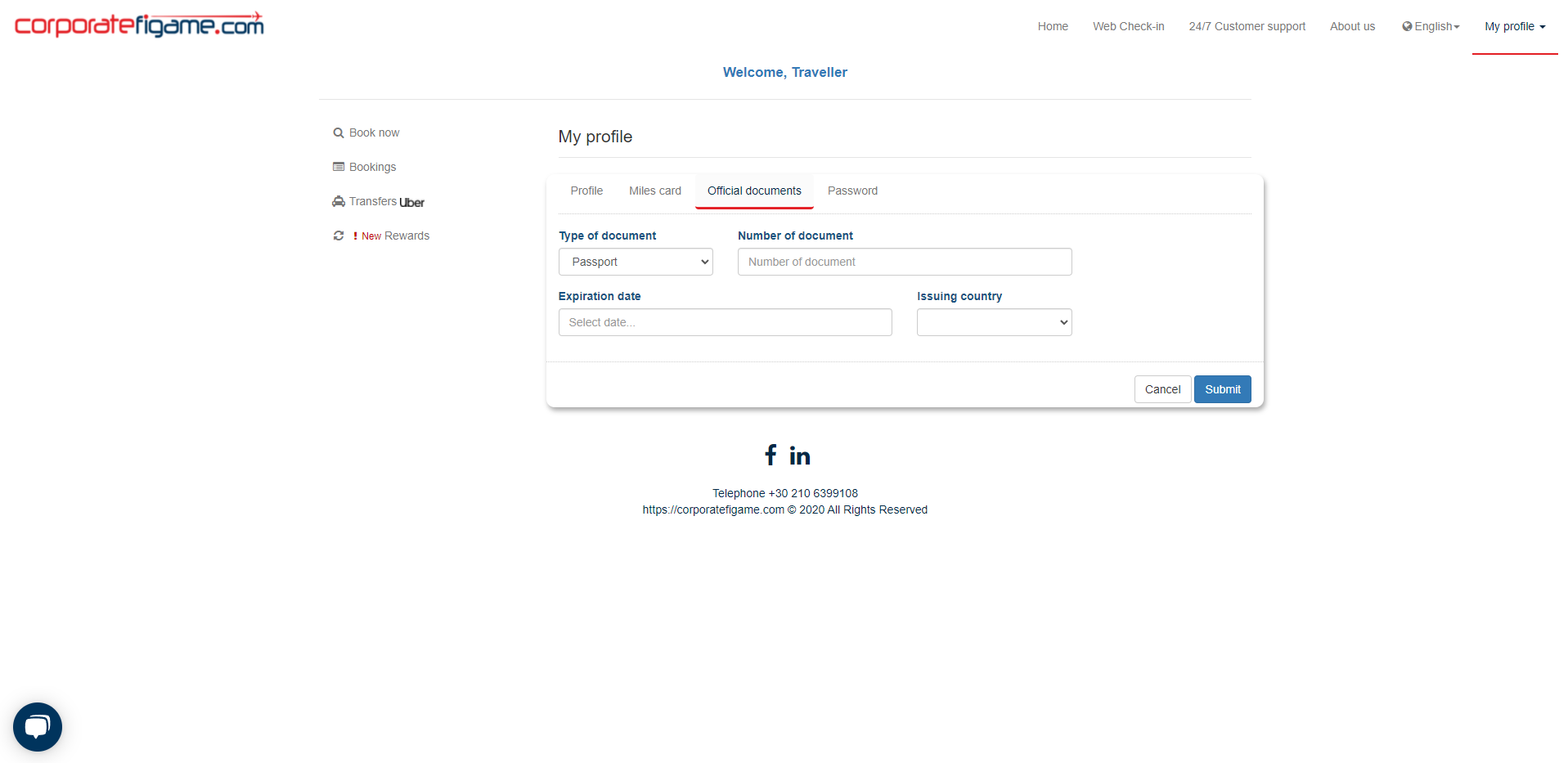 Just select the type of the document you want to add, fill the rest of this form carefully and submit your changes!
Change your password
Every now and then its common use to change our passwords in order to keep our accounts safe. If you every need to change your password you can do it by navigating to the last tab labeled as "Password".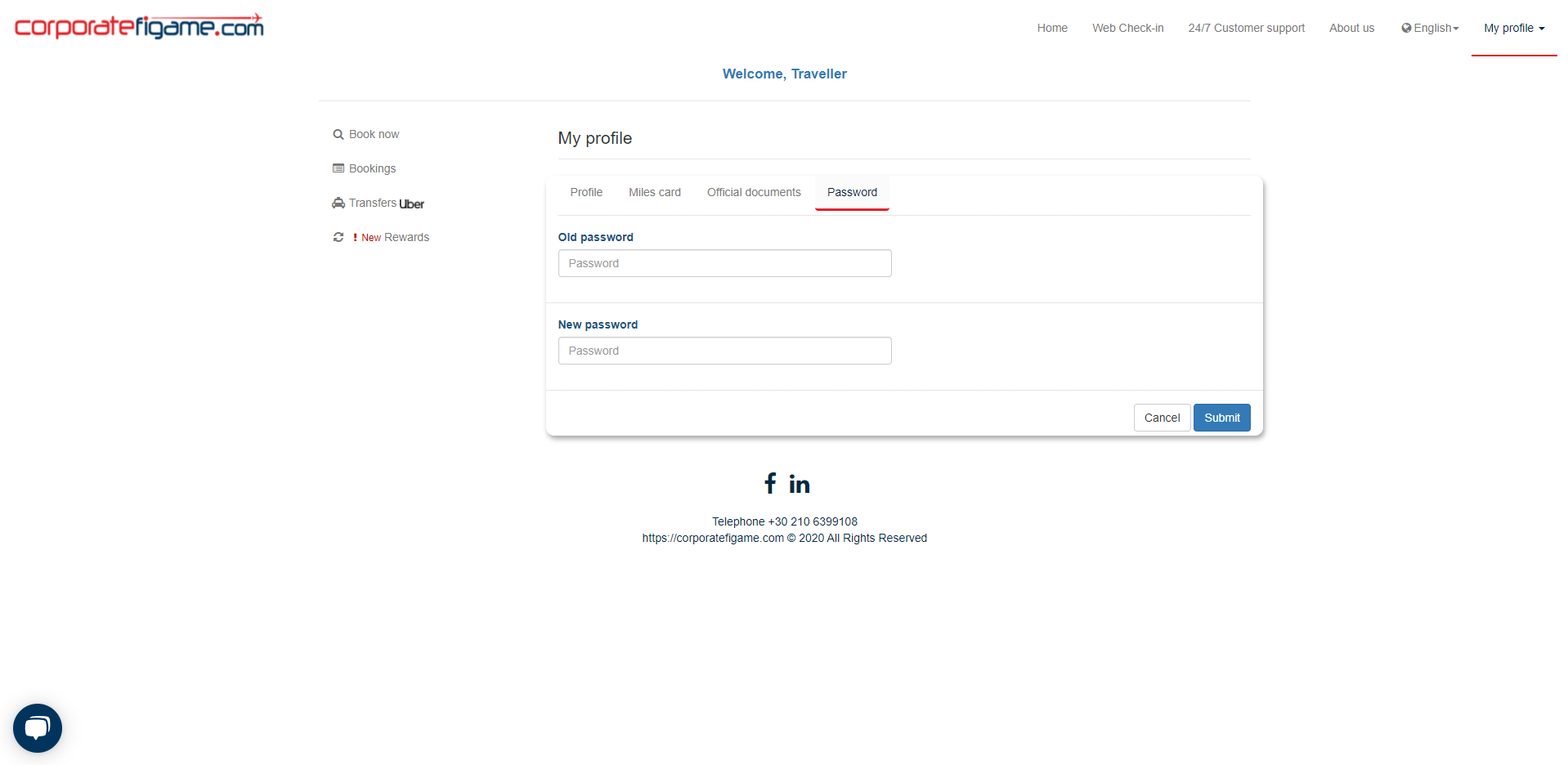 Write your new password, submit and you are ready, and safe, to go!
This is everything you need to know about edit your profile on corporatefigame.com's tool!