There's more to business trips than work-related activities. With the right plan, you can strike a balance between work and leisure. In this case, bleisure refers to Business plus Leisure combined during a Corporate trip. Further, this is a growing trend among travelers on business trips.
From a recent study, over 50% of domestic and international trips for business are bleisure.  And on average, there're about 6-business trips annually among travelers. With that said, going on work trips is a great opportunity for people to enjoy their vacation earlier. It's a perfect time to refresh your mind through relaxation.
While it sounds easy, don't underestimate the plans you need to put in place to make it a success. There's an effort you need to put in making sure your bleisure is a success. And with the help of a corporate travel agency like Figame.com, you can make this easier. Further, here're 7 steps on how to build your bleisure trips:
Steps on how to build a successful Bleisure Trip
Know the Travel Policy of Your Company
It's important to review your company's travel policy before incorporating leisure plans into your business trip. Carefully examine the reimbursement process, how it works, and what you'll get reimbursed for. But why is it important to review this policy?
Well, not all companies reimburse their employees when it comes to bleisure trips. Some of them reimburse of course, but others view leisure moments as personal. As a result, all the financial expenses from it ends up being your responsibility.
Now, this brings us to the greatest drawback when it comes to planning bleisure logistics. And that's how to settle some of your expenses during the trip. Some companies provide you with corporate-credit-card you can use on specific expenditures. Others provide you with a cash allowance for your expenses. Whichever option your company provides, it's important to understand which expenses are approved in the policy.
2. Are you protected?
Whether it's a domestic or international business trip, anything can go wrong. And here's where your company's protection comes in. It's important to review the care obligation of your company, and to what extent does it cover you. Also, do not focus on the general cover but look at the leisure and business part of the trip.
When you book your bleisure trip with Figame.com, you can enjoy a secure and flawless trip. Through customized approval processes and available support, there's immediate assistance when you need it. Further, to add protection to your finances, review the cancelation policies for accommodation and travel. In case the trip gets canceled, you'll be able to secure a significant refund on leisure. figame.com will make it easy to review the policies of various accommodation and travel companies before booking.
3. Review your Schedule
It takes good timing to leverage extra time during a business trip. For instance, if you spend Monday to Friday taking care of business matters, you're left with weekends for leisure. Also, if there're public holidays, those are more opportunities for paid leisure time. But if your trip lacks weekends and holidays for paid leisure time, try out paid time-off.
It will add a few extra days to spend for leisure in that destination. For those who want to bring along companions, your planning must also be right. You can choose to invite them over at the end of the business trip or travel with them. But ensure it doesn't affect the official working hours during the trip. To create a comprehensive and convenient schedule, work with corporate travel Management Company.
4. Reliable Bookings
Cost-saving is crucial to an employee during a bleisure. It allows you to bring along a companion or the entire family. Further, there's also time-saving. While it's demanding to plan a trip from scratch, building on an existing plan takes less effort.
To avoid significant loss of your finances due to cancellation, choose a flexible cancellation policy that favors you. It should allow cancellation and complete refund in case your trip gets canceled. But that won't be a problem if you're working with a corporate travel agency like Figame.com.
5. Open up to Colleagues or Your Superiors
It's important not to make the leisure part of your business trip a secret. If anything, share it with your colleagues or your superiors. This will be a heads up to them that on specific days or times, you will not be available. Transparency is a great tradition that fosters a healthy business culture in the company. It will be a culture that accommodates bleisure trips.
6. Smart Packing
Being a bleisure trip, you need to park clothes that can help you transition between business and leisure flawlessly. Also, the type of items you pack should be in line with the main objective of your trip. If you're unsure about the type of clothes to pack, go for a business-casual dressing code. It will fit both occasions. But most importantly, start with the work dress code and thereafter, work on the leisure part.
7. Work on your Itinerary
An itinerary will help you use your time maximally during the trip. You can start by separating the business days from the leisure days. This plan will also help you on how to efficiently spend your travel allowance. Most importantly, knowing when the company allowance comes in, and when to spend your own for leisure. For example, if you take time off, you may have to plan on switching accommodation facilities.
It will reduce the strain on cost splitting between leisure and business purposes. And if you find this hard, there's always a corporate travel management agency at your service to help. However, don't plan everything, spare room for a recommendation from colleagues and clients. It will come in handy as a conversation starter.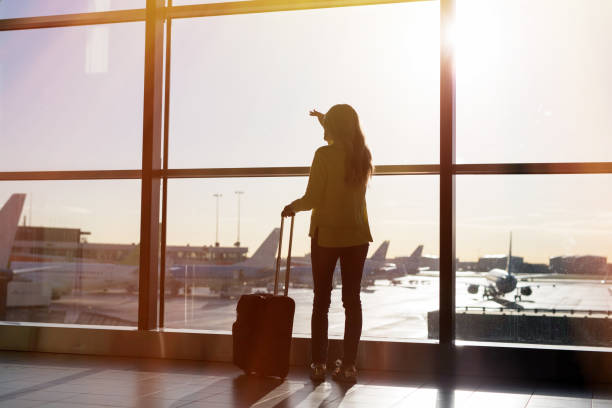 Getting Started
Finally, don't forget the main purpose of the trip, and that's business. However, all the free time is yours to maximize. And the best way to leverage such an opportunity is through leisure. Bleisure without a doubt is a growing trend among business travelers. It's a great opportunity you can receive as an employee in your company. Therefore, maximize it like your early vacation by using the above points and the help of Corporatefigame.com.
Ask figame.com for more info!
We're here next to you 24/7.